Langworthy Farm Bed & Breakfast
Self Catering Accommodation
Dartmoor Ponies
Widecombe in the Moor, Nr Newton Abbot, Devon. TQ13 7UB
01364 621242 enquiries@langworthyfarm.co.uk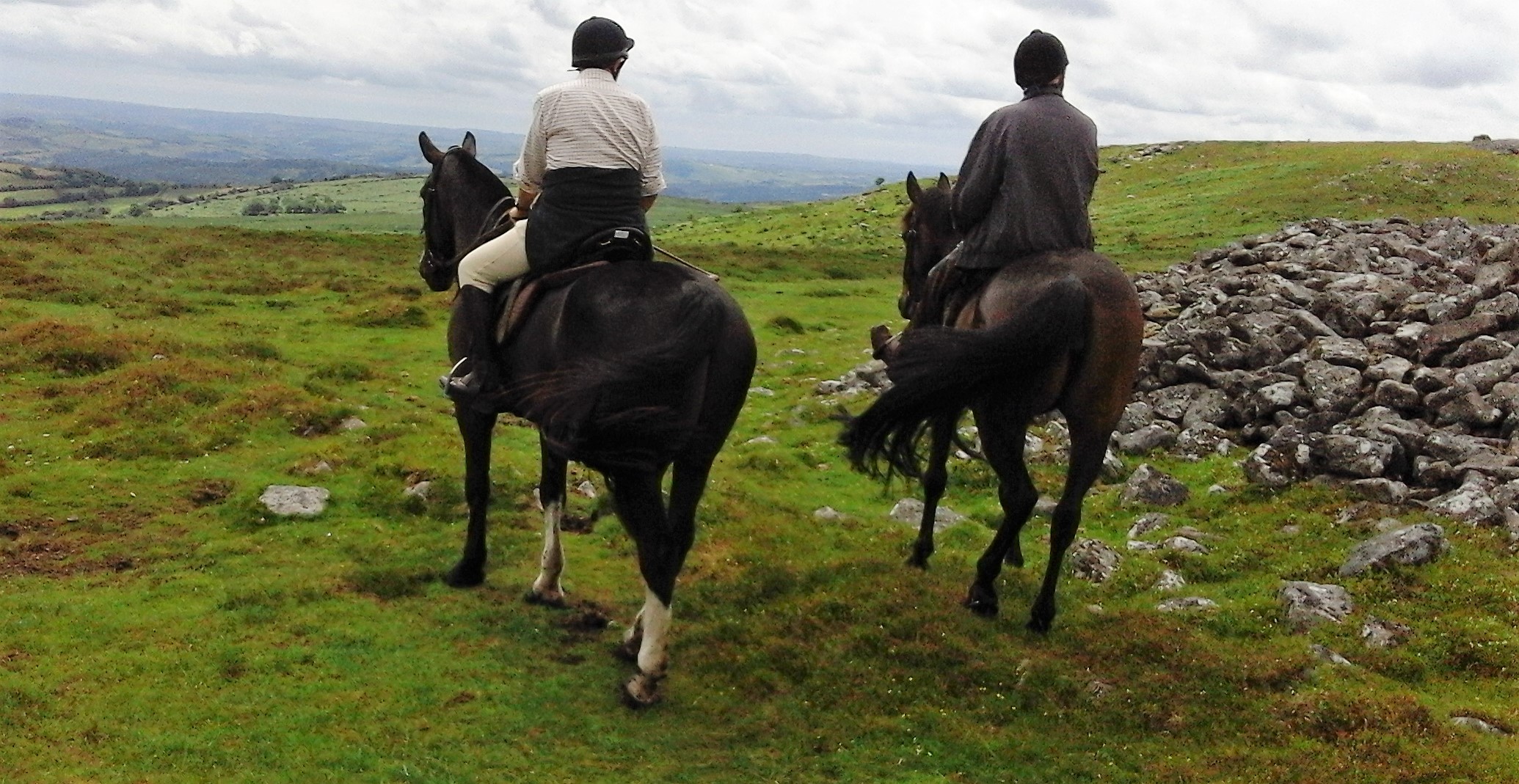 Bring your horse on holiday with you
Nestling in the hills behind Widecombe in the Moor, our farm is the perfect base for you and your horse to explore Dartmoor. We have direct access to open moors, as well as quiet lanes and forestry tracks close by. We are in some of the best South Devon Hunt country.
Accommodation is Bed and Breakfast for you, and a stable and/or grazing for your horse.

Our charges for your horse are agreed with you on an individual basis dependent on your requirements. Please contact us to discuss your needs.

There is no better way to enjoy the moors than from the back of your own horse!

We have our own small herd of Dartmoor ponies, they can often be seen with their foals.

Why not bring your horse and explore the moor in style? Come for several nights with us and then ride to Gooseford Farm on the north edge of Dartmoor - or the other way round! Both farms are happy to accommodate trailers and lorries while you are away and we can do luggage transfers to save you carrying mountains of horse feed and a toothbrush on your backs! Click on the link to see what Gooseford Farm can provide. www.goosefordfarm.co.uk/things.html



 

And should you not be bringing your own horse there are excellent riding stables close by.

We recommend Babeny Farm Stables near Poundsgate - ring Dee Dee on 01364 631296 or check www.babenystables.co.uk Foxworthy - Contact Loraine Chamberlain on 01364 631210 and Shilstone Rocks Trekking Centre www.dartmoorstables.com 01364 621281.